3D raised relief map of Grand Teton National Park with unframed dimensions of 18.5″ x 12.5″. This map is printed on 2mm thick high-grade rigid vinyl, then one of our technical artists heat-treats and vacuum-forms each individual print over our custom Grand Teton National Park mold. Showcase the only park in the U.S. with an airport inside of it with a one-of-a-kind and fun to touch 3D raised relief map. It's wall art, it's a sculpture, and it's a functional map!
Rising above a scene rich with extraordinary wildlife, pristine lakes, and alpine terrain, the Teton Range stands as a monument to the people who fought to protect it. These are mountains of the imagination. Mountains that led to the creation of Grand Teton National Park where you can explore over two hundred miles of trails, float the Snake River, and enjoy the serenity of this remarkable place.
Unframed Map Size: 18.5″ x 12.5″
Published: 1983
More About 3D Raised Relief Maps
Raised Relief Maps are superior visual references that give a new perspective. Not only do these maps show you the beauty of the land but they also allow you to touch a scaled representation of the mountains and valleys. Fully three-dimensional, these vacuum-formed vinyl maps use color and shading to represent elevation changes so you get a better understanding of the terrain and landforms. These maps are unique wall decor for homes or offices. The perfect gift for anyone who likes to travel to this region and a wonderfully decorative and informative item for natives and newcomers alike. Click here to learn more about 3D Raised Relief maps and how they are made.
The Map Shop is the largest manufacturer of 3D raised relief maps, under the Hubbard Scientific brand. Click here to learn more about the history of Hubbard Scientific, which spans over 60 years. We begin with a flat map printed on sturdy vinyl. A corresponding custom terrain model mold is carved, using digital elevation data. The vinyl map is carefully registered on the terrain mold, then heated and vacuum-formed over the terrain model. The result is a truly exceptional visual and tactile reference. You will be proud to display one of these raised relief maps in any setting.
Discounts Available!
Quantity discounts on all combinations of Raised Relief Maps! Buy any 2 get $5 off  ||  Buy any 5 get $20 off ||  Buy any 10 get $50 off
Back-Orders & Out-of-Stock Items
If the item is currently out of stock, please note that we have plans to make more. An estimate on when more maps will be available will be shown in the "Normally Ships in" near the top right of this page. If the item is on backorder you will receive an email with updates as we receive them. Our goal is to get your products to you as quickly as possible!
Wholesale Maps Are Available
We offer wholesale discounts to approved vendors who would like to carry our lines of Hubbard Scientific 3D raised relief maps. Please click here for details and we look forward to working with you.
Returns
We offer free returns within 30 days for this product. Please contact us within 30 days of receiving your product to receive a return authorization number, which you can write on the box and ship back to us. We will issue your return within three days of receiving the product back.
**We do not refund the initial shipping charges and you're responsible for shipping charges to get the product back to us unless we made a mistake in the order. Please CONTACT US if you have any questions about our return policy.
Finishing Options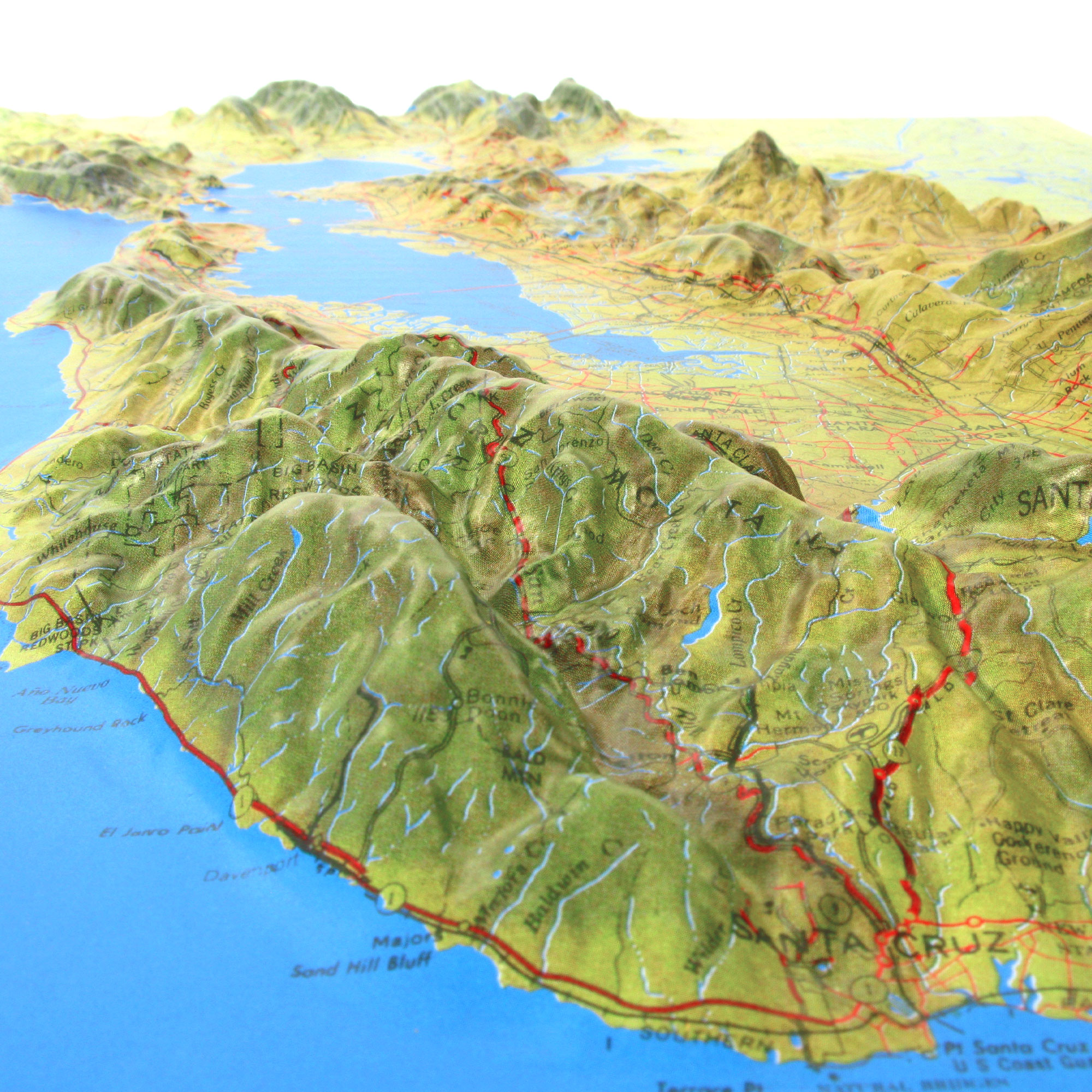 UNFRAMED
Maps are printed on 15-mil vinyl and heat-formed over a 3D mold. All our Raised Relief maps ship flat to preserve the raised 3D effect.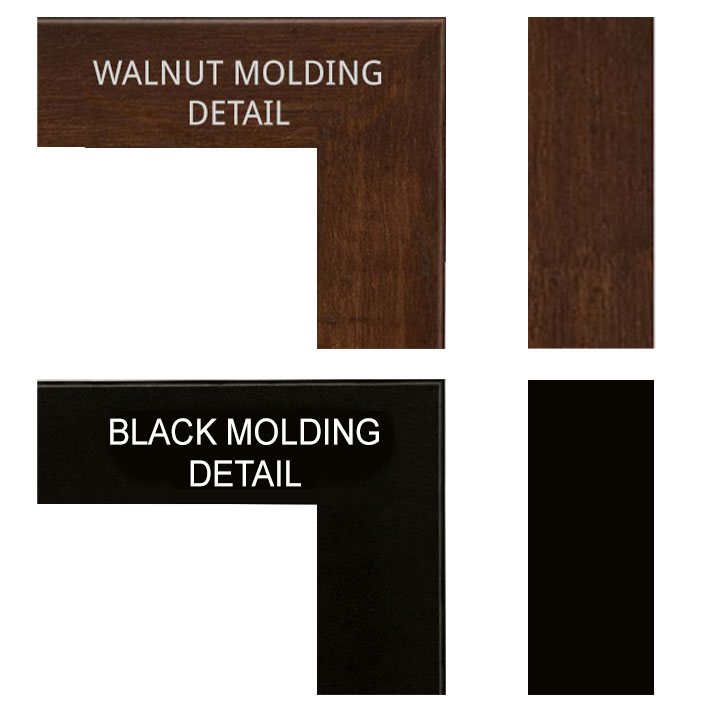 FRAMED
Maps are printed on 15-mil vinyl and heat-formed over a 3D mold. We then mount the map and install it into a recycled wood molding. Glass is *not* included so you can touch the map. All framed maps include pre-installed hanging hardware for easy installation. Custom shipping crates are built for each framed raised relief map.